Meet our Staff
We'd like to introduce you to our key staff at Companions For Life:
Melanie MacLachlan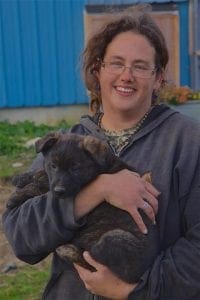 Melanie has been training dogs and their owners for over 20 years.
She uses positive reinforcement and leadership exercises to help your pup become that beloved family member and well-balanced dog. Your pup is never too young or old to start!
Melanie also specializes in working with dogs with behavioural problems, such as aggression (with other dogs, and/or people), and leadership issues. She also trains dogs for tracking, hunting and to qualify as service dogs.
Kyle Vivian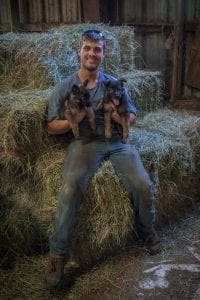 We would like to introduce Kyle Vivian to our team, after completing 4 years of training under Melanie. Kyle has become a valuable asset to Companions for Life K9 Training. He has thrived under Melanie's direction and is well on his way to becoming a highly skilled trainer. Both Melanie and Kyle are schooled in dog psychology, which provides you and your dog with the best recipe for success, no matter the age or breed!
Kyle will greet you as you are dropping off your dog to our K-9 Trailblazers Dog Daycare
Seeking Foster Homes
At Companions for Life, we provide rescue services, fostering and placement of dogs in need. Currently, we are in desperate need of foster homes. If you have ever considered fostering and would like to know more, please give us a call at 705-443-8344.